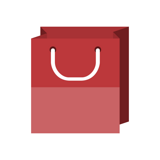 Polus Gold S. L. is a dynamically developing manufacturing company. We work at the market of composite materials of Spain since 2016, and since 2014 in other countries.
Our manufacturing capabilities allow us to produce up to 1,000,000 km of fiberglass rebar per year with a diameter of 4 to 32 mm. Since the beginning of 2018, we began to manufacture and supply a fiberglass mesh coated with quartz sand, this product has no analogues in the world. Production capacities allow producing up to 495,000 square meters per year.
Detailed description of new products http://en.polusgold.net/purpose-and-scope-of-sand-coated-fiberglass-mesh
Availability of products at warehouse in Spain, allows us to assure product delivery to the customer within 2 to 7 days.
On pre-order products can be produced in any color upon customer's request.
Over the years of successful work the company Polus Gold S. L. has gained invaluable experience, as evidenced by rave reviews of our clients.